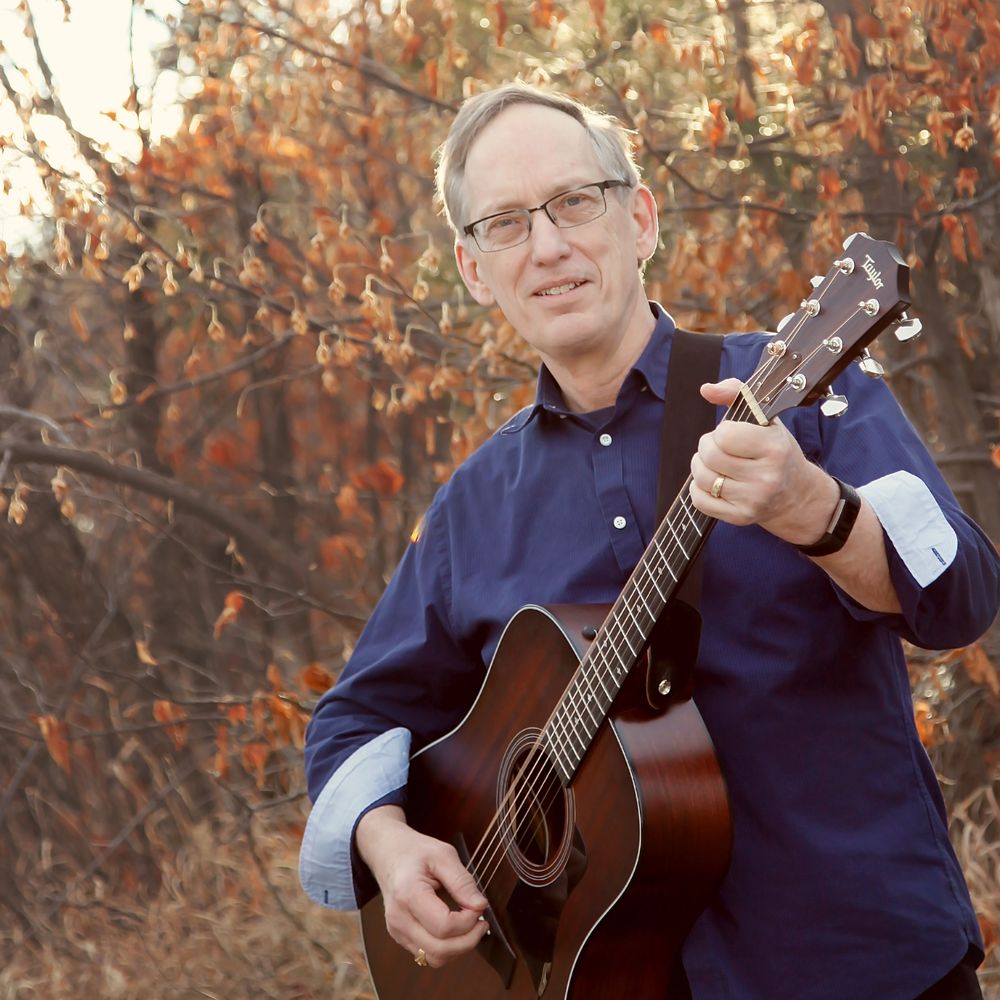 Bio and contact information
Randy Hedge spent his growing up years in the Black Hills and Wyoming. Back then, he listened to everything from the Eagles to the Beatles and James Taylor. Randy learned to play guitar one summer at the family cabin in Spearfish Canyon in the Black Hills, and has been playing, writing, and performing regularly his whole life.
His full-time work has been in education and in ministry, but music has always been part of who he is. And, it's no surprise he leans toward songs that are from the heart.
Randy has played in clubs and restaurants and at church since high school. These days? You might see him in a wine bar, a microbrewery, or at events like weddings and festivals (although he's not the dance guy). He plays mostly solo, and his song list is much longer and wider than it was back in the day.
If you are part of a faith community, you should know Randy is passionate about leading worship. He is able to deliver both message and song if you are looking for this at your service or special event (indoors or out!).
Randy lives in the Black Hills full-time now. Interested? Give him a shout to check his schedule or book an event. He plays as a single, duo, or trio currently. Hear samples of the combinations on the audio and video section.
Email: elmore1057@gmail.com
Phone: 920-420-9901
Listen to the audio tracks and video selections to get a taste for his musical style.